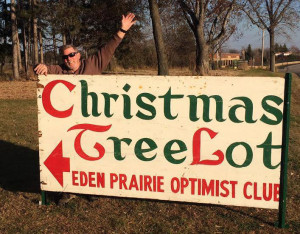 The Eden Prairie Optimist Club Christmas Tree Lot is OPEN! 11/26  through 12/20 (or while trees last) The hours this year are:
Fridays 11:00am to 3:00pm Saturdays 10:00 to 4:00pm  Sundays 11:00 to 4:00pm
We can assist in loading it onto your vehicle. We will have supplies on hand, but please bring at least 2 people to assist in loading your tree. For those unable to leave your homes, please consider asking for delivery. For more delivery information contact Bruce at 612-709-6628, or Ryan 612-432-2827 or Dave 952-261-6893.
Tree Types for 2020, we ordered only the most popular Christmas tree species which are Fraser Firs. Fraser Firs have short needles, frosted tips and have a reputation of keeping their needles the longest. These are very high-quality trees.
Tree prices,   7-8 feet $89 + 6.70tx = $95.70;  8-9 feet $99 + 7.45tx  = $106.45;  9-10 feet $125 + 9.45tx = $134.45
Your Purchase Supports Local Youth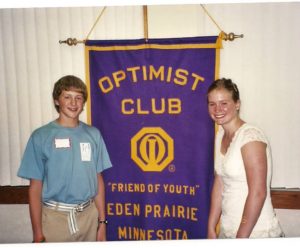 Proceeds from the sales go toward funding club projects such as Hooked on Fishing (a summer boating adventure for seniors), the annual Oratorical Essay Contest and new costumes for McGruff the Crime Dog of the Eden Prairie Police Department.
Who Are We?
We are people who care about the Eden Prairie Community and want to make a difference in the lives of young people. Our Club conducts positive service programs for children in the Eden Prairie Community and surrounding areas. The Eden Prairie Optimist Club was chartered in August of 1978 and has continued to grow. We believe that by investing in our youth, we can ensure a better tomorrow.
For more information visit the Eden Prairie Optimist Facebook Page.
Holiday Fun At The Tree Lot